Linda Andrews – IWHC Instructor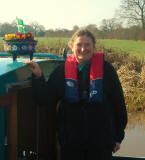 Linda has been a canal enthusiast for a number of years, and has worked in the industry since 2001. She started out as a trainer for a narrowboat hire company and worked for a number of years for British Waterways as a lock-keeper on the Llangollen Canal. Linda has lived aboard her own boat and cruised extensively on the inland waterways, both on canals and rivers. She and her partner now have their own narrowboat hire company, Cheshire Cat Narrowboat Holidays, which is based at Overwater Marina near Audlem.
Mark Edwards – Mobile Marine Engineer & Boat Safety Examiner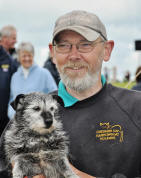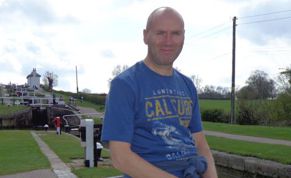 Instructor Bryan has had a passion for canal boating and the canal way of life since enjoying a couple of one- week narrowboat holidays in 2008 and 2009. He purchased a 56-foot traditional-style narrowboat (Snailspace), whilst living in Bournemouth and working out of Northampton as a Mechanical and Electrical Engineer.
Bought as a second home and a project, he continually cruised the network on the Grand Union, Oxford and Leicester canals whilst gradually renovating and upgrading his boat and thoroughly enjoying the tranquillity and camaraderie of the canal way of life. With a complete change of lifestyle and location in 2014, he sold his property in Bournemouth, made Snailspace his main residence and moved to the Ellesmere area on the picturesque Llangollen canal. Shortly after this, he purchased a second narrowboat, Layla, a 58-foot ex Black Prince cruiser-style boat to hire out for canal holidays. He also skippers retreats, which involves his other passion of yoga and relaxation.
It was through this business venture that he met Chief Instructor Linda and Engineer Mark of Cheshire Cat narrowboats, and striking up a good friendship, became an Instructor working for Cheshire Cat where he now enjoys passing on his canal-boating knowledge and experience with patience and enthusiasm.